PKG Social Impact Internships: Megan Eberts ('24)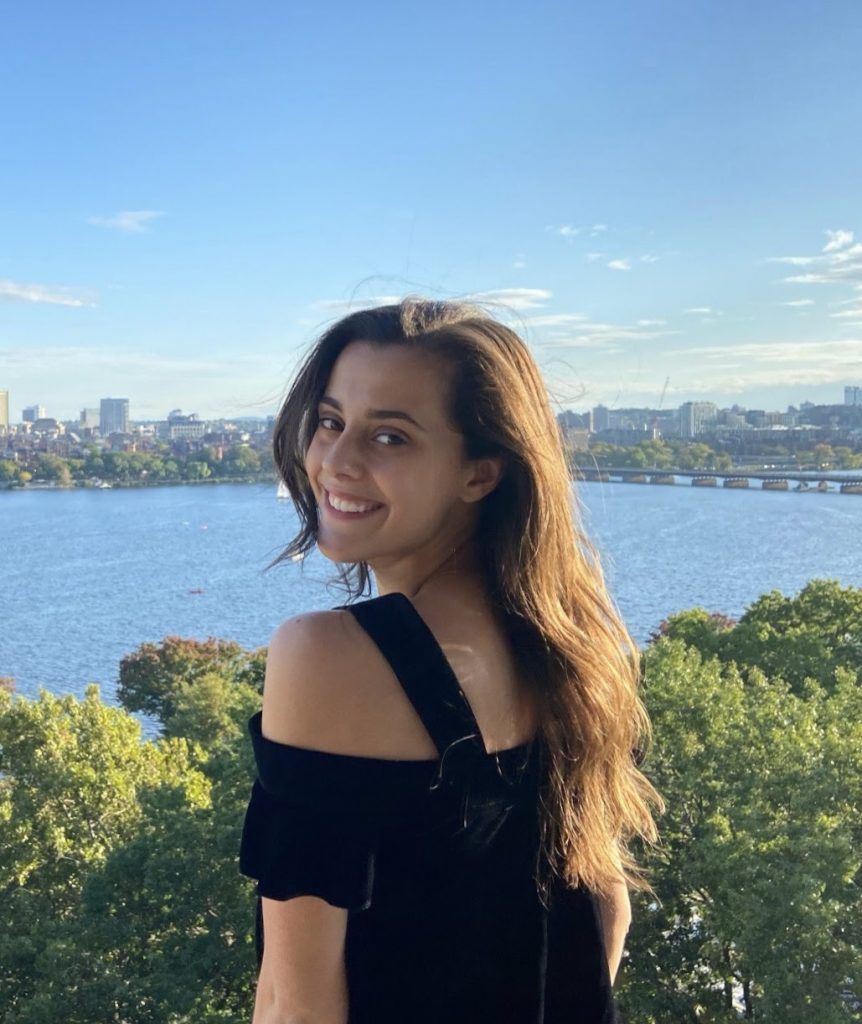 Introduction
I came to MIT looking for opportunities exactly like the Social Impact Internship Program. Interning for the Massachusetts Executive Office for Administration and Finance (A&F) as a Fiscal Policy Intern, I honed a multitude of professional skills while achieving my personal goal of doing impactful work.
Working Toward Social Change
I am a firm believer in the idea of contact not concepts. In other words, to create social change one must not only have a conceptual understanding of a community's needs, but also engage directly—make contact—with individual members of said community. As a Fiscal Policy Intern, I performed analyses on spending, revenue, capital investment plans, and federal funds for the Commonwealth. The results of my analyses were incomplete, however, without consideration of the impact that new or pre-existing policies would have on Massachusetts residents. As I learned from this internship, one successful way to assess the needs of Massachusetts community members is through stakeholder engagement.
Reasons for Hope
Working for the Commonwealth, I witnessed first-hand the consequences of synergistic thinking to create social change. When it comes to issues such as maternal health inequity, all areas of Massachusetts government employ their tools and resources to make a difference. Analyzing the use of Medicaid waivers in Massachusetts, I discovered an amendment to the long-standing MassHealth Waiver Program that prioritizes maternal health equity and aligns with the priorities of recent legislation, investment programs, and budgeted state funds. It is inspiring to see an organization as large as a state government working cohesively. As an intern for A&F, I relied upon good communication and collaboration to ensure that my work was important and relevant to the goals of the Commonwealth.
Connections to My Life and Experiences
My time working with A&F augmented my interest in the intersection of health, technology, and finance. Classes such as Introduction to Computer Science and Programming in Python as well as Finance and Society prepared me well for this internship. This summer, I was able to quickly learn RStudio to visualize data and understand the impact of government finances given what I had already learned at MIT. Moreover, my experiences interning for Senior Research Ken Kahn at the University of Oxford (through MISTI) and Professor Joseph Doyle at MIT (through UROP) addressed areas where technology can affect healthcare, complementing the focus of my final project for A&F: Medicaid in Massachusetts.
Conclusions
My experience as a Social Impact Intern was incredible. I learned a great deal from my work and, more significantly, from my colleagues. I look forward to pursuing opportunities to work with more like-minded people, who value work that positively impacts society.
---
Interested in doing a Social Impact Internship? Click here to learn more about our IAP opportunities!
---
Tags: Finance & Entrepreneurship, Health, Health & Medicine, Social Impact Internships, Social Impact Internships Summer 2021, Tech for Good
---