Social Impact Internships: Arianna Peró ('25)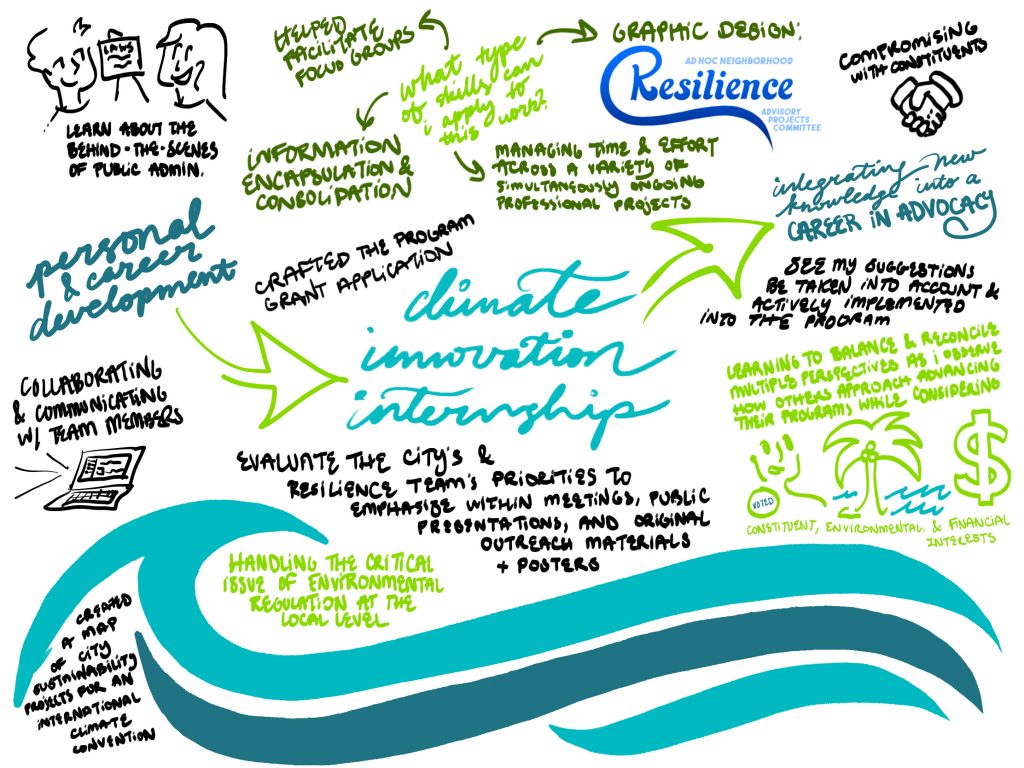 I had been interested in pursuing a Social Impact Internship since I had first heard about the program through my participation in ACE earlier this academic year. With most of my prior political experience coming from my involvement in issue advocacy and civic engagement, I deeply desired to learn more about what it would be like working "behind the scenes" in municipal public administration.
While I had initially intended to find a position working within some realm of incarceration or housing justice, as such are the fields I aspire to become professionally engaged in, I jumped at the opportunity to apply for a climate policy internship in the region I was raised in. In addition to being a former Miami area resident, I am a passionate activist committed to making an impact on those around me through my engagement in the political happenings of my community. For years, I have been effecting change within the spheres of common-sense gun legislation, criminal justice reform, and local climate policy, having even co-founded my own now-national organization for the first.
The issue of flood risk and mitigation is such a pressing one, which is why it was so exciting and refreshing to see the City of Miami Beach urgently working towards developing an arsenal of innovative solutions. The simple act of opening this opportunity to such a diverse array of students located hundreds of miles away from Miami—any of whom could contribute their own unique set of outlooks and expertise—gave me complete confidence that this would be a successful program culminating in ground-breaking solutions and that will hopefully motivate other coastal cities to follow suit with their own climate task forces.
Through my years of experience in the issue advocacy scene, I have become an expert in collaborating with others to devise, develop, and administer solutions to problems both big and small: I can easily navigate complex, abstract, big-picture ventures while prioritizing their most critical facets and closely managing the nuanced, logistical aspects which constitute them. With this internship, though, I have managed to develop these skills even further: not only have I been able to practice collaborating and communicating with others in a professional setting, but I have also been learning how to better balance and reconcile multiple perspectives as I observe how my employers approach advancing their programs while considering various constituent, environmental, and financial interests.
Through my internship, I have developed a far greater understanding of how climate change is currently affecting local communities and how further damage to such communities can be mitigated, as well as how local policy efforts (like the ones I am working on) tie into larger scale environmental advocacy. I am grateful for the opportunity to be directly observing the full range of functions and activities which public officials and government employees are tasked with managing and developing on a day-to-day basis, while actively engaging in the decision- and policy-making processes, sitting in on upper-level council and committee meetings, and learning the fundamentals of program development.
It has been especially interesting to observe the ways in which I have been able to apply my interests in activism and grassroots organizing to practicable policy development and, in turn, learn how to apply the community development skills which I am now acquiring to issue advocacy.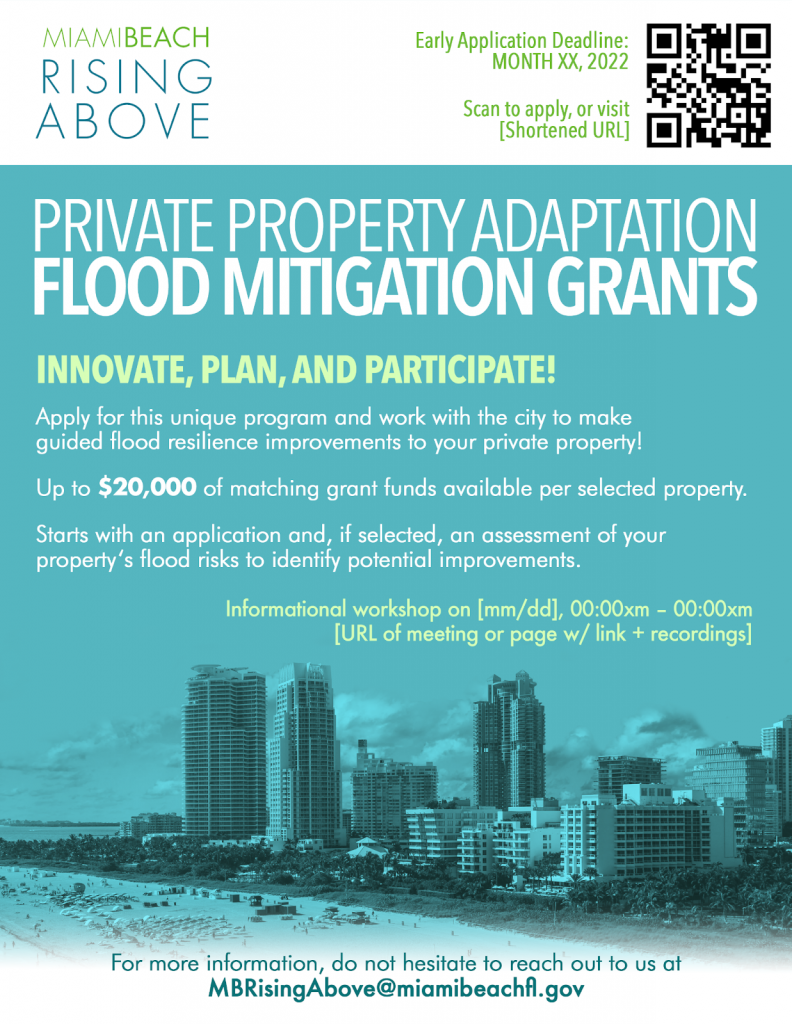 I am starting to see, too, that there is a greater overlap between such work in the public sector and social impact work external to governance than I had ever previously believed. I am aware that this is quite the ironic statement, but I did genuinely believe that the projects I would be working on would prioritize money and moderation over true progress—and that the people I would be working with would simply be employees who were "placed" in this department without any necessary passion for the field. How wrong I was! Instead, I have found myself astonished time and time again over the past three weeks, learning about all the progressive programs and policies which Miami Beach has in place to more than bolster the City's climate resilience. Sustainability is being integrated into every aspect of the City's urban planning, down to the most foundational and regulatory levels (completely rewriting developmental code to ensure all future buildings are constructed to be resilient).
I was also incorrect to think that there was no place for advocates in the municipal public policy sphere; the employees I have been collaborating with have all been so passionate about the work they do. Every inch of progress brings excitement to their faces, and all are proud to be fighting for their constituents to view climate change in the way they do—and to support the programs which they are working so hard to implement.
This internship has truly opened my mind to what professional options I might have as I continue to pursue work at the intersection of public policy and issue advocacy, and I am so appreciative of the PKG's role in getting me to this point.

---
Tags: Climate Change, Social Impact Internships, Social Impact Internships IAP 2022
---