Social Impact Internships: Connie Ly ('24)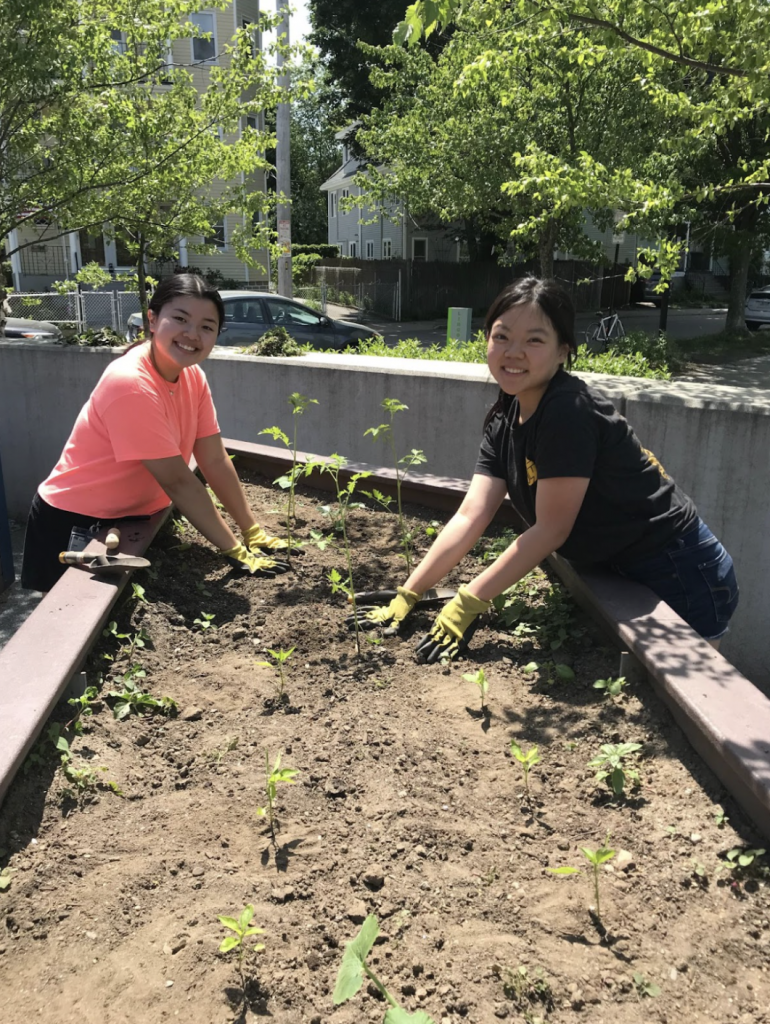 Hello! My name is Connie Ly, and I am a rising junior from Miami, Florida. I am majoring in 2-A Mechanical Engineering with a concentration in Global Development. I am also interested in Urban Planning and Energy. This summer, I was a Mechanical Engineering Intern at the nonprofit organization, Groundwork Somerville, working with Haeri Kim ('24) to restore their rainwater harvesting system and design a bike pedal-powered pump sprinkler irrigation system. This was an educational tool for the community youth, displaying how much power it takes to irrigate the raised garden beds. We worked with the Food and Farms Manager at Groundwork Somerville, Emily Reckard-Mota, and were mentored by two Ph.D. students, Carolyn Sheline and Georgia Van de Zande, from the drip irrigation team at MIT's Global Engineering and Research (GEAR) Lab.
Groundwork Somerville is dedicated to youth education, community engagement, and equitable food access. Groundwork Somerville maintains the only urban farm sites in Somerville, Massachusetts, and grows culturally-relevant fruits, vegetables, and plants to donate and sell at discounted prices to the community. They also run a youth employment program, Green Team, for low-income high school students where they develop horticulture and leadership skills. Students learn about food insecurity, systems, accessibility, and environmental injustice. Groundwork Somerville also services school gardens in the area and engages the community with school field trips, outreach events, and volunteer work days. Although we were only tasked to work on the pump project, it was easy to get involved in their other programs. Sitting in on staff meetings, I was always amazed at how passionate everyone was about the mission and involving the community.
To begin, we assessed the rainwater harvesting station at the farm and asked Emily about her vision for the bike-powered pump. In addition to functionality, we centered the design around the audience, middle and high school students, and what learning objectives we wanted to set. We also considered simplicity for setup and maintenance, and feasibility given our time, budget, and space constraints. It was a fun challenge to think through these design requirements and user needs. It made me aware of just how complex and multi-faceted designing a system could be.
There was a lack of documentation for their previous pedal-powered pump so we started from scratch. We learned about the drip irrigation system they had in place and calculated water and power requirements for the farm. We researched rainwater harvesting and sprinkler options, considering installation, flow rates, pressure, and coverage. Haeri and I dove into websites on pumps and bike gear ratios and rotational speeds. With no electricity on the farm, we opted for a purely mechanical constant-flow-rate gear pump. We soon learned how important documentation was in keeping our thoughts organized and how sharing it with Groundwork Somerville will make it easier to maintain or recreate.
With several layers to our system, one realization I had was just how important estimation in engineering is. Working through our sprinkler, bike, and pump calculations, it became clear to me just how interconnected the math was and how powerful educated assumptions could be. It felt like a long and complicated pset problem, but it was exciting to actually bring it to life.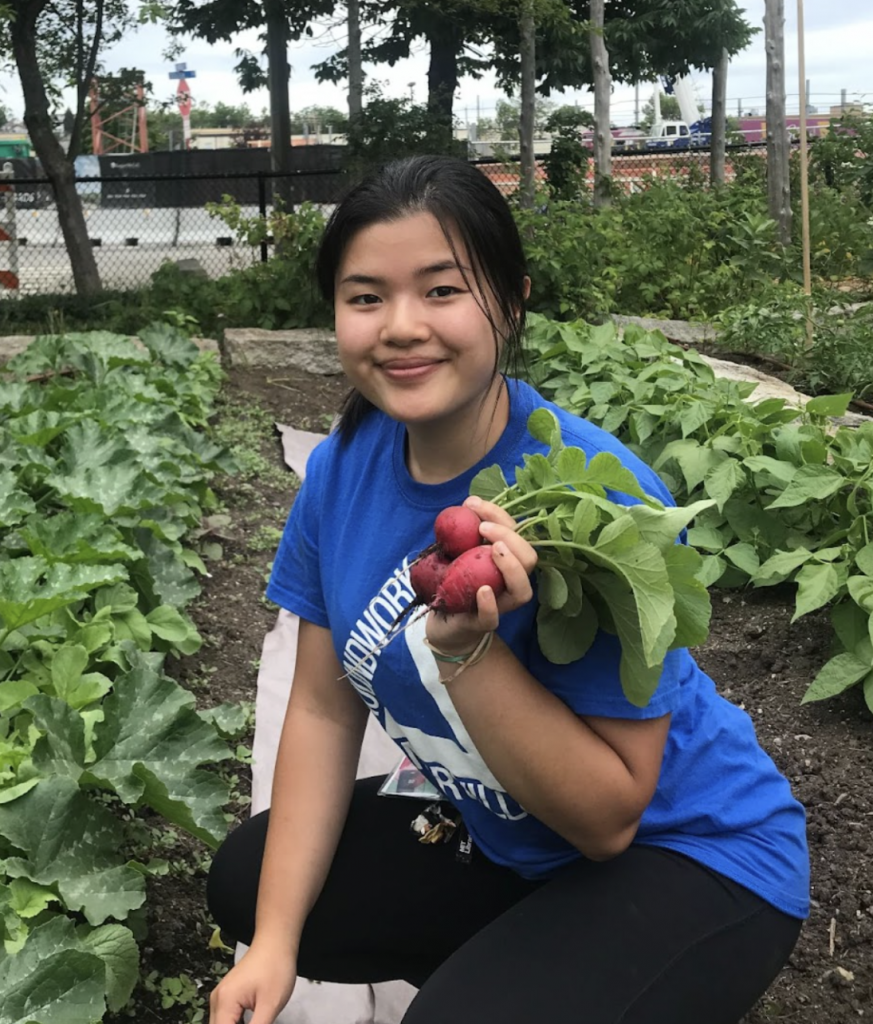 This was my first time working for a nonprofit. I really enjoyed working in a more tight-knit team rather than a large corporation. Connecting with the staff and learning about what the other interns are involved with has been a fulfilling experience. We also had a blast getting our hands dirty on the farm weeding, transplanting, and harvesting veggies to bring to the community fridge. We also have had several fun projects on the side such as irrigation mapping, fixing their outdoor wash station, doing inventory for bike accessories in the shed, and creating a sliding window for their outdoor bulletin board. It might not have been a part of our job description going in, but being an intern has taught me the importance of adaptability and flexibility.
It has been so rewarding to implement a functional bike pedal-powered pump system for the community to learn from at the farm. This intersection of Mechanical Engineering and Social and Environmental Impact is something I definitely want to pursue in the future.
---
Tags: Environment, Social Impact Internships, Social Impact Internships Summer 2022
---