2022 PKG Public Service Award Undergraduate Recipient: David Spicer '23
A home for advocacy: PKG Awardee dedicates himself to making change within education
Growing up and attending a small high school in Southwest Louisiana, advocating for equal opportunities was always something David Spicer was passionate about. Whether it be obtaining 250 signatures on a petition for adding Advanced Placement (AP) classes to his high school curriculum, or speaking in front of the Louisiana State Superintendent about the value of adding these AP classes.
"I got curious about on why they were telling me no initially, when I was trying to focus on bringing more classes to my school," said Spicer about his early advocacy work in high school. "It was a deep learning experience in who has the power within education, that scratched an interest of something I wanted to learn more about," said Spicer.
His heart for advocacy brought him to MIT, where he quickly began to flourish as both a student and an education advocate.
"I really found a home for advocacy within the Undergraduate Association (UA) of the MIT student government," said Spicer, who is currently serving as the UA President. "That was a space where you can really honor commitment to students, while collaborating with some of the people who are really passionate about education, whether it's administrative staff or faculty," added Spicer.
Early on in his time at MIT, many took notice of Spicer's work ethic including Katherine Hoss, a political science lecturer at MIT.
"David has a very clear mission statement: he is dedicating his education and his eventual career to
solving issues of equity in education," said Hoss in her recommendation letter for Spicer to be considered for the Priscilla King Gray Award.
This past May, he was named the undergraduate recipient of the 2022 Priscilla King Gray Student Award for Public Service.
"It's a high impact, really meaningful award for someone in public service," said Spicer on winning the PKG service award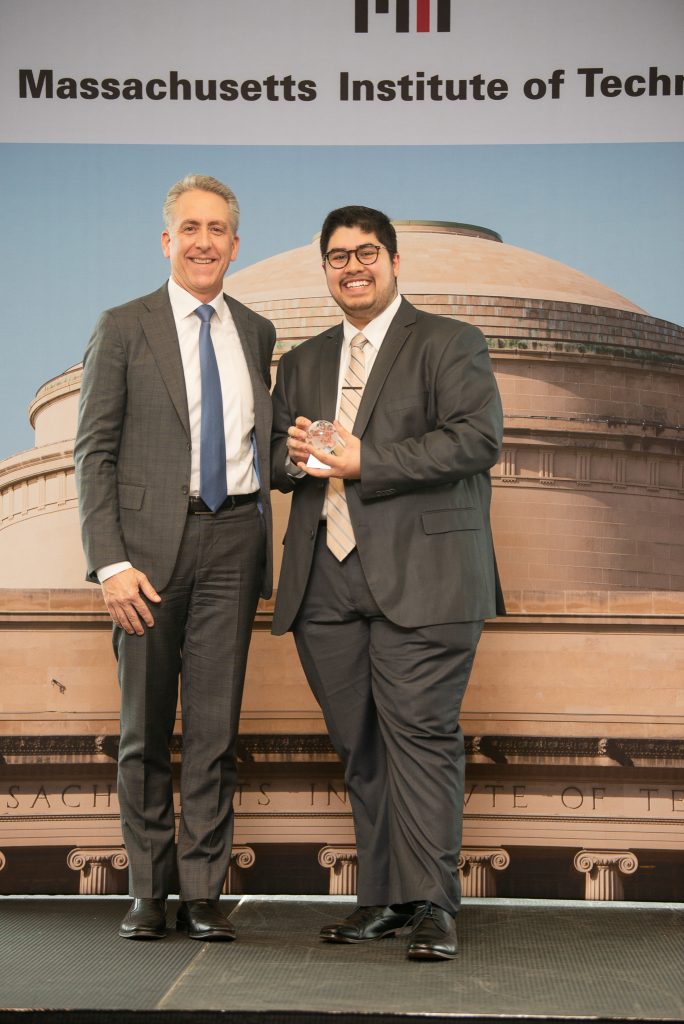 Spicer's work has gone beyond student government as he was accepted into the MIT Washington Summer Internship Program in 2021, where he worked with Washington D.C. public schools on their equity strategy and programming team.
His resume also includes public service work at the Massachusetts Advocates for Children, a nonprofit children's advocacy agency in downtown Boston, and an internship with the federal Department of Education.
Throughout his professional experiences, Spicer has been advocating for issues such as racial justice in education, improving special education accommodations, providing COVID-19 resources to families in need, among many other issues.
In addition to holding an impressive GPA at MIT, he has also taken education courses at Harvard.
Spicer is currently working on his thesis and has begun advocacy work back home in Louisiana related to equity issues within higher education.
---
Learn more about the Priscilla King Gray Award for Public Service, and if you know a student who is 'making a better world' through their work in public service, consider nominating them for the 2023 award!
---
Tags: Award, PKG Award, PKG Awards 2022, Public Service
---