Social Impact Internships: Salomé Otero ('23)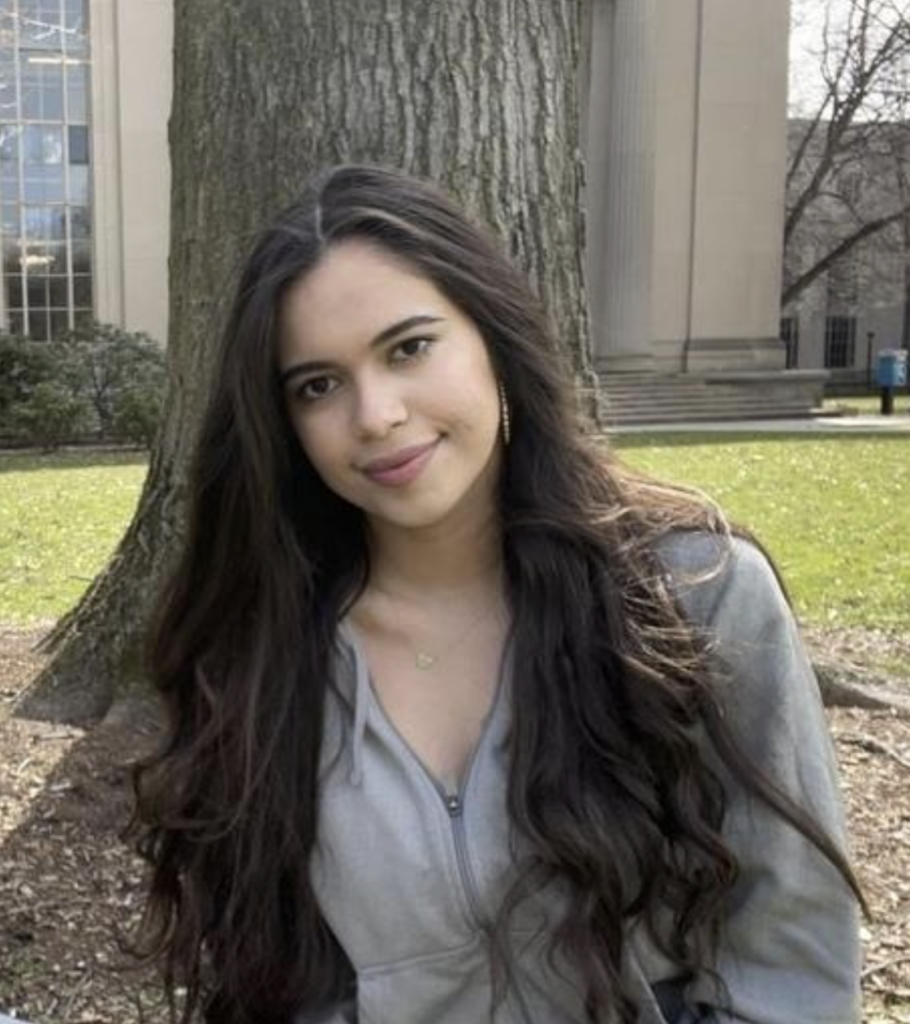 My name is Salomé Otero and I am a senior from Barranquilla, Colombia majoring in management with a concentration in education analytics (Course 15). As my time at MIT helped me define my academic and research interests, I always looked for the educational value my fields of interest had to offer. This stems from a personal belief that solutions to many of the issues plaguing the world lie in improving access to education. This interest drove me as I connected with the opportunity to work with The Last Mile (TLM). TLM is a nonprofit organization with the mission to provide opportunities for personal and professional growth for justice-impacted individuals through education and technology training. This summer, I had the pleasure of working with TLM as a Web Curriculum and Reentry Intern.
TLM aims to disrupt the system of mass incarceration in the United States with prison education, transitional support, and workforce reentry as its main tools. This takes a tremendous effort from a number of departments. In my particular case, I worked with the Curriculum and Reentry teams.

To give some background, our web development education training comes in the form of two six-month courses—one course teaches Web Development Fundamentals and the other MERN Development. From the start, my primary project has been auditing our Web Development Fundamentals course. Auditing this class translates to participating in and critically examining TLM's offering of this course. By participating, I mean putting myself in the role of a student and going through the course completing readings, assignments, and projects. The critical examination component has meant a great deal of quantifying anything that is measurable on the pages that make up the curriculum. Apart from quantifying, I consider the effectiveness of every page making up a module and make comments accordingly. These comments can identify weaknesses, make suggestions, start a discussion about the future potential of the material and recognize the strengths we can continue to build on. The goal of this project was to create action items to improve the course's curriculum. As a few weeks remain of my internship, I can say the audit has achieved this aim. Furthermore, this undertaking allowed me to propose and create some initiatives to improve the results of the audit.
As an accompanying project, I enhanced some assessments in our curriculum after learning git commands and much of what goes into making edits to our learning management system. Currently, I am also finishing an exhaustive examination of one of the course's units in order to update the offering to be compatible with the latest technology. This examination identifies what to change and how to change it in order to serve as a guide for the Curriculum team as they adit the unit in question. My final project belongs to the Reentry team at TLM. The Reentry department identified a need for resources our program's graduates could use to practice some critical elements of technical interviews like sharing one's thought process out loud and demonstrating a problem-solving approach. From this need, a project that Matt (a fellow MIT intern at TLM) and I are developing was born. Specifically, we are creating resources that introduce our students to a problem-solving approach to adapt during technical interviews. With this approach, we are including guided activities that serve as practice for technical interviews.
I feel deep appreciation and gratitude for the work and newly acquired technical knowledge that came with my internship. These feelings extend to the connections and personal realizations the experience made possible. The teams I worked with helped me "grow up" as an individual belonging to an organizational effort. I think the transition from being a student in a classroom to a member of an organization can be intimidating. At some point, I went from being in high school to being an adult who works with even more grown-up adults. As the weeks passed and thanks to the kindness extended to me by everyone at TLM, I went from shyly reaching out on Slack to assertively adding to the agenda for my one-on-one meetings and seeking out help when I needed it. I learned to be intentional about the role I served at TLM. For this, I am very grateful as I recognize the value of practicing "how to get things done and how to work with people." I actually noticed that this skill I am trying to describe has entire classes dedicated to it at MIT (15.312 and 15.301). I was also very happy to work at a place where everyone loved what we were working towards. It was very gratifying to be part of a contagiously motivating environment to the point that I excitedly bring up my work during dinner with my family. Sharing the achievements of TLM with my mom and brother is a regular event in my life.
Finally, I want to share perhaps the most memorable aspect of this internship that I will take with me. I am referring to the hope, happiness, and inspiration that comes from meeting and hearing about individuals who represent the success that comes from working on a deeply complex issue plaguing our world. Humanity owes efforts dedicated to mass incarceration and education inequality to many communities across the world. I am proud that I work with an organization that is a powerful part of this owed effort.
As a current senior, I can call my internship at The Last Mile the most influential experience I had during my time at MIT. TLM's mere existence and success gave me a living and breathing example of how computation and education can meaningfully intersect. This, in turn, helped me identify computer science education as my principal field of interest. Education had always been at the heart of my efforts and academic pursuits but I struggled to envision where exactly I wanted to take this passion for educational issues. My time at TLM allowed me to understand where I want to take my professional efforts. I am now hoping to pursue graduate studies that connect computation and education in the way TLM taught me. In fact, my internship affected more than just my choice for graduate research; this experience also influenced my choice of classes for my last two undergraduate semesters, the research opportunities I hope to access in my senior year and the professional ambitions I hold.
As my time as a TLM intern approaches its end, I am very grateful to the wonderful organization that is TLM and to the PKG Center. The PKG's Center Social Impact Internships are truly special opportunities and I wish for others to connect with opportunities like mine.
---
---
Tags: Social Impact Internships, Social Impact Internships Summer 2022, Tech for Good
---