PKG Student, Lauren Higgins ('26) featured by South Boston Neighborhood Development Corporation!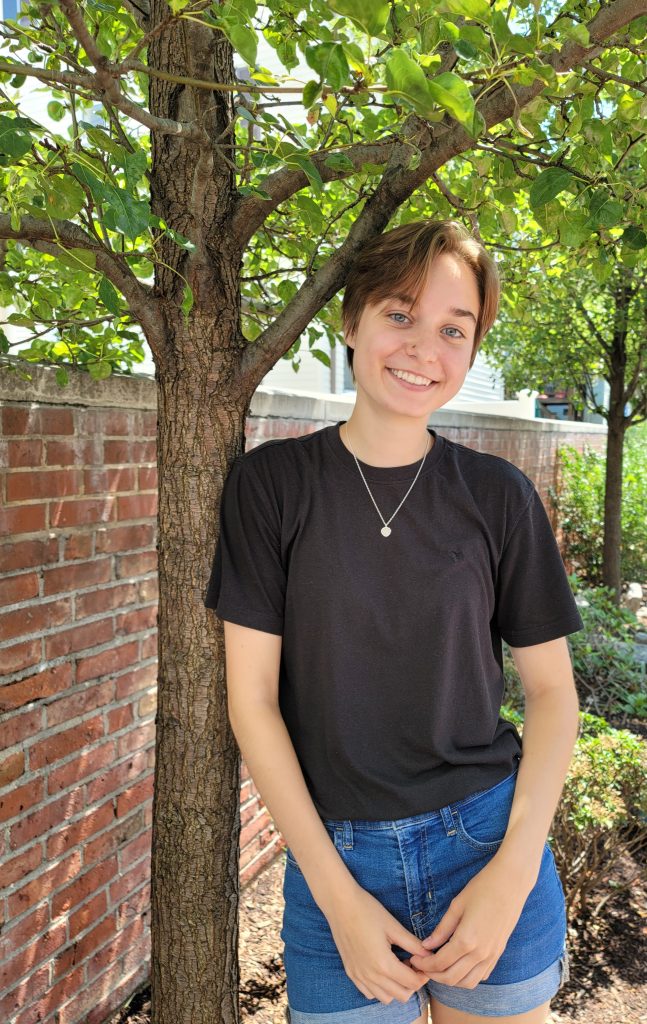 Lauren Higgins hopes to make an impact in the neighborhood during her time as South Boston NDC's Climate Action summer intern. 
"I'm hoping to make something lasting in climate action in South Boston," she said.
Lauren, 19, is a rising sophomore at MIT this fall, majoring in math and political science. She is interested in the intersection of science, equity, and public policy and when she saw the internship, she knew she had to apply.
"I like the idea of working on climate action in a community setting, instead of writing policy or that kind of thing," she said. "It's more impactful to look at it from a community perspective and what can people do."
Part of her mission this summer is to let people know they can make a difference.
"Climate change is an issue that individuals can make an impact on," said Lauren, who is from Dayton, MD. "There are things everyone can do. Small differences can add up."
Donna Brown, executive director of South Boston NDC, is excited to have Lauren focusing on climate action. "We want to take the lead on this important issue in the neighborhood and are thrilled that Lauren is helping set us up for the future."
One of Lauren's focuses is heat island effect in South Boston, especially since the neighborhood has the second-lowest tree cover in the city and many residents don't have air-conditioning. She is spreading information about the phenomenon and helping people find low-cost ways to stay cool in the heat while promoting ways to build resilience in the neighborhood.
Lauren is holding coffee chats, setting up information tables at events, and talking with groups in the neighborhood. She has scheduled climate groups to set up tables at the Farmers Market, is talking with nonprofit leaders, and is creating educational materials to hand out.
Lauren has experience in environmental conservation and research. In high school, she conducted a year-long research project examining the effects of ocean acidification on the environment and the role of environmental policy in mitigating the climate crisis.
She had been involved in the Sunrise Movement, a youth-led organization aimed at reforming environmental policy, and is currently a member of MIT Divest, an organization that advocates for the divestment of fossil fuels at MIT.
She has also experienced a climate crisis in her hometown when a historic district had "once-in-a-lifetime" flooding that destroyed businesses. Then two years later, it happened again.
"The impacts of climate change are local," she said.
Read on South Boston Neighborhood Development Corporation
---
Tags: Climate Change, Social Impact Internships, Social Impact Internships Summer 2023
---