PKG Fellows Kevin Lujan Lee and Daniel Engelberg Featured in DUSP News!
Kevin Lujan Lee participated in PKG Fellowships three times over the course of his time at MIT. Lee has focused his projects on researching Indigenous communities, land dispossession, and decolonization movements. Daniel Engelberg was a PKG Fellow during IAP 2020. You can read more about Lee and Engelberg's fellowship projects here!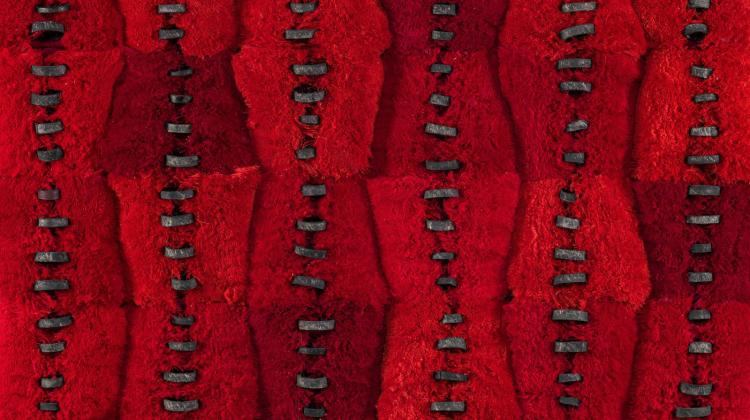 Urban planning might be said to be primarily concerned with the future––it seeks to envision what ought to be and the steps necessary to achieve that vision. To this end, the field has developed an impressive array of tools to understand challenges, design solutions, and shape interventions. However, these tools overwhelmingly fail to honor the sovereignty of Indigenous nations, or respect Indigenous epistemologies, kinships, and stewardship in the formulation and enactment of just Indigenous futures. This most recent issue of Projections engages and centers the voices of Indigenous scholars, community leaders, and artists––alongside non-Indigenous scholars––to support visions of planning practice that are much more meaningfully aligned with contemporary Indigenous movements for resurgence, sovereignty and life.
In Projections 17, editors Kevin Lujan Lee (Chamoru), Daniel Engelberg, and yəhaẃ Indigenous Creatives Collective, bring together artwork from six Indigenous artists, reflections from four Indigenous community leaders, and three article-length manuscripts from planning scholars working in Turtle Island, Oceania and Latin America. "In a time of multiple crises, we join broader calls insisting that a more just future is possible. To collectively realize more just Indigenous futures, we emphasize that urban planners (particularly non-Indigenous planners) must center Indigenous stewardship at every step, and must cultivate an openness to learning from Indigenous wisdoms in all forms," said Lee and Engelberg. "We put together this Projections volume in hope that planning can learn from Indigenous scholars, community leaders, elders, and artists, to more meaningfully support ongoing Indigenous sovereignty movements. For us, it has been an inspiring experience to bring into conversation these diverse thinkers, who do not always sit at the same tables, or share space in the same publications. We are particularly grateful to yəhaw̓ Indigenous Creatives Collective for graciously leading the process of engaging Indigenous artists, and for ensuring that their contributions were taken seriously as intellectual contributions in their own right."
Projections 17 is organized into three themes: (1) Reorienting the planning profession to more meaningfully support the goals and practices of Indigenous sovereignty movements; (2) Weaving together the myriad actors, planning domains, theoretical perspectives and methodological approaches necessary to ensure the well-being of Indigenous peoples, land, water, other-than-human relatives, and all peoples; (3) Feminist approaches to celebrate and elevate the struggles, triumphs, and lives of Indigenous women, in order to highlight how the invaluable lessons from their experiences can be operationalized as clear guideposts in Indigenous planning practice.
Projections is the Journal of the MIT Department of Urban Studies and Planning and is published annually by the MIT Press. Projections focuses on incorporating voices from planning scholars, students, and professionals to illuminate new research and innovation in the field of planning.
Contributors include: Kevin Lujan Lee (Chamoru), Daniel L. Engelberg, yəhaw̓ Indigenous Creatives Collective, Olivia Casagrande, Philipp Horn, Clint Jacobs (Anishinaabe), Leora Gansworth (Anishinaabe), Aaron Gregory, Byron A. Nicholas, Sean I. Robin (Tuscarora), Mia Charlene White, Asia Tail (Cherokee Nation), Layla Kilolu, Sebastien Selarque, Leilani Chow (Kanaka Maoli), Fran Nededog Lujan (CHamoru), Brenda Mallory (Cherokee Nation), Eileen Jimenez (Ñätho/Otomi), Lehuauakea (Kanaka Maoli), Alex Britt (Nansemond, White), Denise Emerson (Skokomish, Navajo), and Epiphany Couch (spuyaləpabš/Puyallup, Yakama).
Read the full Projections 17 volume
---
Tags: PKG Fellowships, PKG Fellowships IAP 2020
---