Let's work together for a better world.
The PKG Center serves over 1,000 MIT students each year and raises 60% of its budget annually. Please consider donating online through one of the funds below, or reach out to us to discuss how you'd like to support public service at MIT. Your support helps MIT students tackle some of the world's biggest challenges.
How to support The PKG Center
Online
Make your gift or pledge now using the Alumni Association's secure online giving form.
By Phone
Call the Alumni Association at 1-800-MIT-1865 or (617) 253-8270, Monday through Friday from 9 am to 5 pm (ET).
By Mail
Please make check payable to MIT and mail, along with your contribution form or note indicating to which PKG Center fund you would like your gift directed, to:
Massachusetts Institute of Technology
P. O. Box 412926
Boston, MA 02241-2926
Impact
The PKG Center recognizes that the lasting benefits created by and for MIT students would not exist without the involvement of generous donors and sponsors like you who make our programs possible. When you make a gift to the PKG Center, you provide opportunities for students like Thandolwethu, Kathryn, and Eleane to work with communities to address challenges in fields like health and climate change and help them explore how to use their tech skills for social good.
Thandolwethu Dlamini, Technology & Policy, G, and his 2021 IDEAS grantee team, The Knowledge Institute, who are developing SaSa, a mobile-friendly web platform that will enable high school graduates to quickly and inexpensively apply for tertiary education. SaSa will increase successful application outcomes for low-income students and improve awareness of available higher education options with the ultimate aim of lifting young students out of poverty.
​​Kathryn Tso, History & Materials Science and Engineering, '22 who is spending this summer working with the descendants of victims of racially motivated lynchings between the 1930s and 1970s. Kathryn's work will focus on studying what role restorative justice could play for these families.
Eleane Lema, Chemistry & Biology, '21 who spent this spring doing a Social Impact Internship with the Florida Institute for Health Innovation as an Environmental Health Equity Research Analyst. Eleane's research on the social and political inequalities associated with climate change informed efforts for health equity advocacy and community preparedness for climate disasters.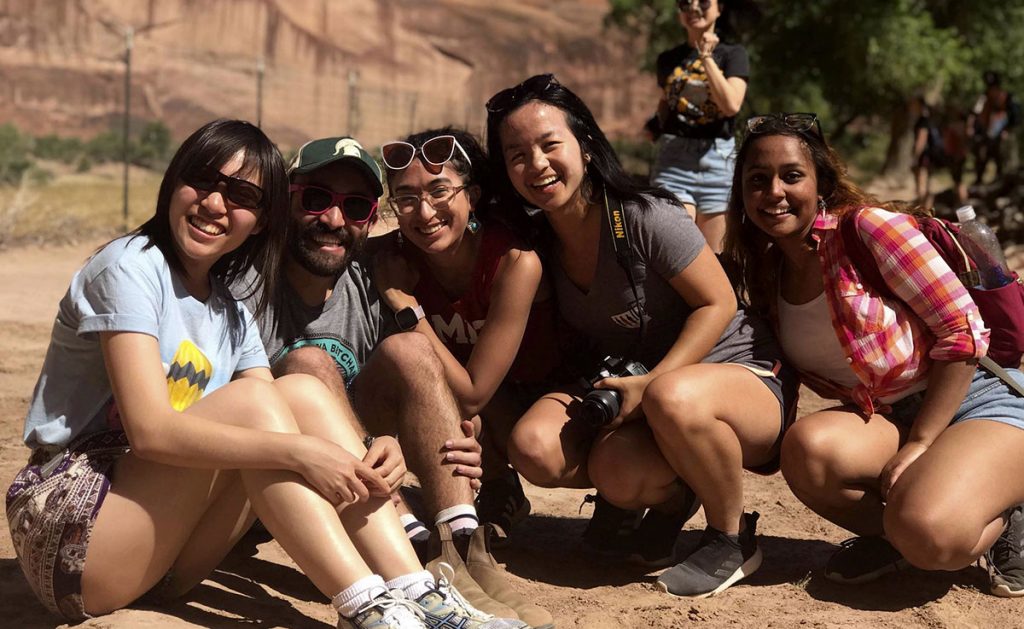 Talk with us about supporting the PKG Center
Melissa Myers
Development Officer
Email: mlmyers@mit.edu
Phone: (617) 253-6821