Let's work together for a better world.
Your support helps MIT students tackle some of the world's biggest challenges.
The PKG Center recognizes that the lasting benefits created by and for MIT students would not exist without the involvement of the generous donors and sponsors like you who make our programs possible. This year your support assisted:
Audace Nakeshimana, Computer Science, '20, and his 2020 IDEAS grantee team, Insightiv, are addressing the lack of access to medical imaging and radiologists in his home country, Rwanda. Insightiv is a distributed diagnostics platform that leverages connectivity and artificial intelligence to optimize the workflow for doctors, radiographers, and radiologists allowing them to effectively serve more patients from all over the country in a short amount of time.
​​Kelly Wagman, Comparative Media Studies, G, who helped design a trash-collecting robot that cleans up the Chicago River for her 2020 PKG Fellowship, drawing from her research in human-robot interaction. The robot​​, known as Trashbot, can be accessed via an online game, where users can remotely control it and help it pick up trash.
Katherine He, Computer Science & Management, '24 spent this IAP doing a Social Impact Internship at AccesSOS in software engineering. Katherine helped develop an app for people who can't hear, speak out loud, or understand English to call 911 and access emergency services.​
The PKG Center serves over 2,000 MIT students each year and raises 50% of its budget annually. When you make a gift to the PKG Center, you provide opportunities for students like Audace, Kelly, and Ruth to work with communities to address challenges in fields like health and climate change and help them explore how to use their tech skills for social good. Please consider donating online through one of the funds below, or reach out to us to discuss how you'd like to support public service at MIT.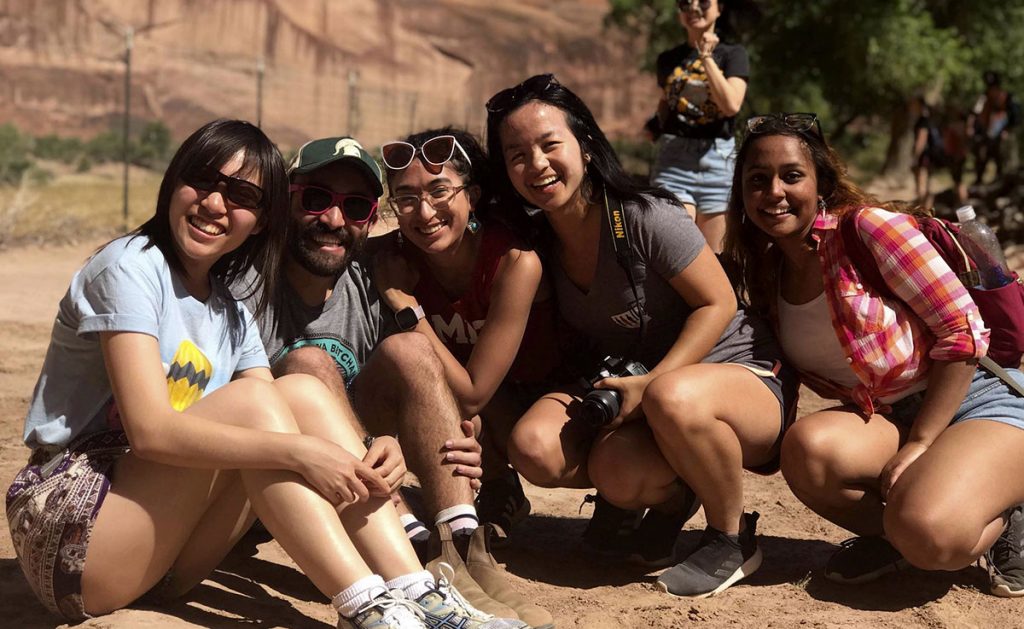 How to support PKG
Online
Make your gift or pledge now using the Alumni Association's secure online giving form.
Special class gifts
By Phone
Call the Alumni Association at 1-800-MIT-1865 or (617) 253-8270, Monday through Friday from 9 am to 5 pm (EST).
By Mail
You may print a contribution form (PDF) and mail it with your gift to:
MIT Alumni Fund
c/o Jill Bassett, Senior Director PKG Center
Massachusetts Institute of Technology
77 Massachusetts Avenue, W20-549
Cambridge, MA 02139-4307
Talk with us about supporting the PKG Center
Email: jbassett@mit.edu
Office: Building W20-549
Phone: (617) 253-0742
By supporting the PKG Center, you are contributing to the MIT Campaign for a Better World. #MITBetterWorld